After enjoying our family fun attractions, take a break and have a snack or enjoy a meal!
Also, our kid-friendly menus offer smaller portions to perfectly satisfy your children's appetites.
We can even satisfy your sweet tooth with ice cream, cotton candy and more. Don't worry if you're trying to keep a slim figure because we also offer a variety of healthy food options.
Outside food and drinks are not allowed, except for cake. We do have a picnic area available in the parking lot on a first come, first serve basis.
We have something that is sure to please even the pickiest eater.
Hungry families are our specialty!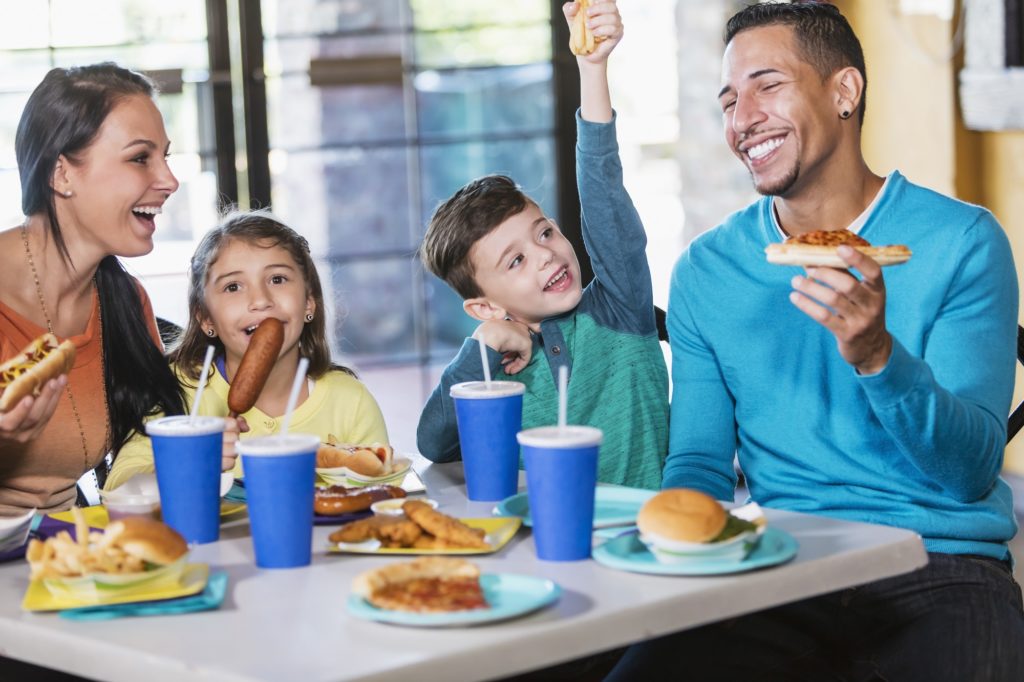 COMBOS
Includes 20oz Drink & Chips
#1 One Slice of Pizza
#2 Two Slices of Pizza
#3 Hot Dog
#4 Chili Cheese Dog
PIZZA
Large Cheese Pizza
Large Pepperoni Pizza
Slice of Pizza
SNACKS
Hot Dog
Hot Dog with Cheese
Hot Dog with Chili
Hot Dog with Chili & Cheese
French Fries
French Fries with Cheese
French Fries with Chili & Cheese
Nachos & Cheese
Nachos & Cheese with Chili
Soft Pretzel
Soft Pretzel with Cheese
FUN FOODS
Cotton Candy
Popcorn
Funnel Cake
Deluxe Funnel Cake with Scoop of Ice Cream
ICE CREAM
Single Scoop in a Cup
Double Scoop in a Cup
Double Scoop in a Waffle Cone
Triple Scoop in a Waffle Cone
DRINKS
Fountain Drink 16oz.
Fountain Drink 20oz.
Fountain Drink 32oz.
(Pepsi, Diet Pepsi, Mountain Dew, Mist Twist, Dr. Pepper, Fruit Punch)
Slushie 16oz.
Slushie 24oz.
FAMILY SPECIAL #1
Large Pizza
Pitcher of Soda
40 Arcade Tokens
FAMILY SPECIAL #2
Large Pizza
Pitcher of Soda
80 Arcade Tokens